I was recently invited to contribute to a community panel discussion on the phenomenon of polarized discourse in our society and communities. The following are some of the thoughts I shared at that event.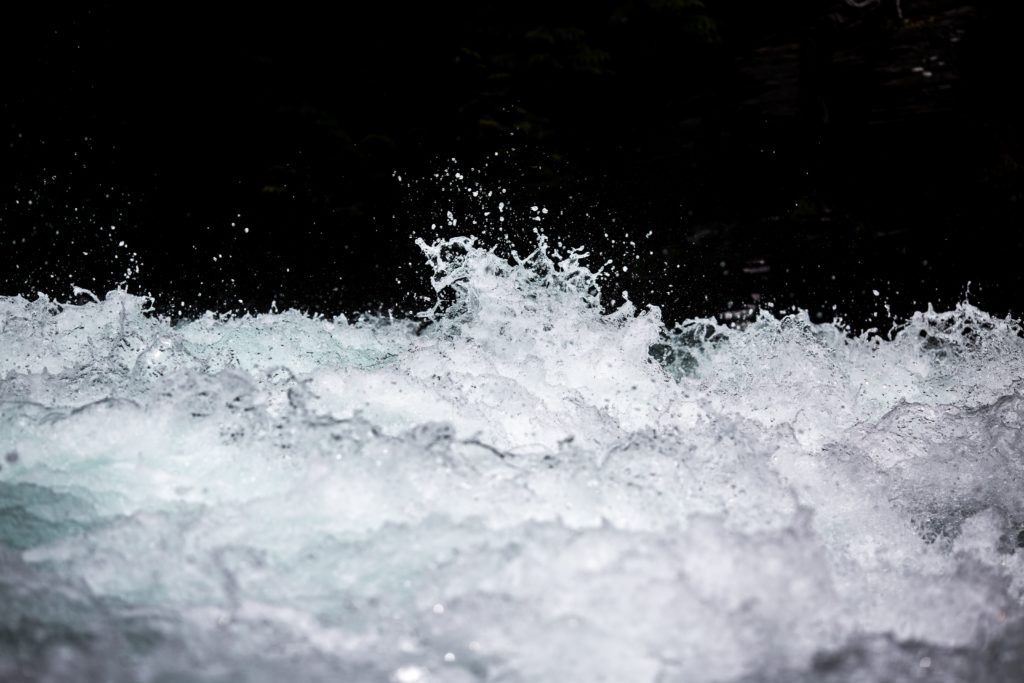 As a professional mediator, I'm part of bringing polarized people together every day. And it's from that context, working with people in interpersonal conflict, that I think about this topic. Because where does this phenomenon of "othering" start? Well, ultimately it starts in us, as individuals. And it starts between us, in our relationships. 
Since the mid-90's, I have been involved in helping people have difficult conversations in many contexts. And these conversations are often extremely polarized.
I first met Hunter and Jesse about 18 months ago. They have one child who is now 9. They have been separated since that child was two. Over the past number of years, Hunter and Jesse have been fighting through their lawyers in court, lacking any capacity for basic communication and decision-making regarding their child best interests. I don't know how much money they've invested in this fight – tens of thousands of dollars… They really appeared to hate each other.
Recently, on another file, a colleague and I worked closely with a faith community that was deeply divided over a recent congregational decision that had passed by a slim margin. There was a clear and growing division, deeply linked to a lack of consensus around both what the church was looking for/hoping for from its leadership and ultimately, how the congregation envisioned and articulated its very identity and mission. A significant number of young families left the congregation as a result of the contentious decision, deepening the wound for those who remained. The children were being drawn into the dynamics of their parents' conflict. Hurt and anger were raw, the conflict like an open wound.
On the surface, these relationships – in both contexts – seem hopelessly entrenched. Totally polarized. Desperately stuck. And they are. Somewhere along the way they stopped listening to each other.
So much of conflict is not actually about what we agree on or don't agree on. Sometimes we so desperately seek agreement that we lose sight of a much more important element – understanding. When we work at building understanding as the primary goal in these conversations, we have the potential to transform both the conversation and the relationship regardless of whether we agree or not.
Here's the thing. Much of what happens in human interactions exists inside our own heads and hearts – it's private, unheard and unseen by my communication partner. The only thing that you can really know is my action: the things I say and the things I do…
What you cannot see are my personal, private motivations, my intentions, my values, my reasons for saying what I said or doing what I did.
At the same time, just as my intentions are privately held and unknown to you, the ways in which youare making meaning from my actions, the way my words land with you, and the impact that they are having on you is equally private – it's happening inside your head and heart.
I cannot know this. Unless we talk about it.
The dangerous reality is that, so often instead of talking about it, we tend to interpret the privately held intentions of the other person based on the privately experienced effect of their actions on us. If what you said felt hurtful or disrespectful, I naturally assume that it was your intention to hurt and disrespect me.
You see how this can get us into trouble?
We treat these interpretations, these assumptions, as if they are facts. And we base our responses onthese so called "facts".
If I believe you intentionally hurt me, my next action is necessarily borne out of that belief. And I just might do something to hurt you in response.
This happens all the time in communication. And it happens in a millisecond. It's very risky. The key is to stop the cycle, this downward spiral of defend/attack.
Simply put, at its most basic, conflict = differences + tension.
Conflict certainly can cause pain and destruction. AND it can also be a tremendous source of growth and creativity.
So, how do we get more of the latter and less of the former?
+ We need to make a choice to shift away from either/or, us and them thinking. We need to embrace the "both/and".
+ We need to be less certain. About basically everything.
+ We need to get curious about the other person's experience and perspective. We need to notice when judgement creeps into our thoughts and shift to a posture of curiousity. We need to listen first.
+ We need to ask open ended questions. And not assume we know the answers!
+ We need to slow the conversation down.
+ And make sure we understand the other person's viewpoint. And check that understanding with them.
+ We need to be kind. Being hurt or angry is not an excuse for being disrespectful.
+ We need to take responsibility for our contribution to the difficult dynamics. To own our owns feelings. And our behaviours.
+ We need to slow the conversation down. Yes, I said that twice.
+ To find the courage to share our concerns and perspective clearly and non-anxiously.
+ Then give the other person room to respond.
+ And we need to make understanding (not agreement) the goal. When this happens, resolution is often a by-product.
+ And if these things are difficult to do, and they often are, we need to get some help. Like Hunter and Jesse did. Like the church community did.
Jesse and Hunter, after 18 long months, left the mediation process with a better understanding – even appreciation – of one another. Because they started listening to each other. They also went away with some new tools and a concrete plan for how they were going to communicate and make decisions together. They are better positioned now to navigate the challenges in their relationship going forward, so they won't be in crisis and have to call us every time there's a bump in the road.
The faith community, after a series of listening circles, emerged with a better understanding of why people said the things that they had said, and had done the things they had done, of how they had hurt one another and how they needed to work together going forward to forge a shared identity and vision for how they wanted to be church together, even when they don't agree.
Max Lucado (an American author and pastor) perhaps said it best:
Conflict is inevitable, combat is a choice. 
We all have a role to play in bridging differences, big and small – whether that be how we engage as a conversation partner or how we witness as a third-party observer.
Are we working at building authentic understanding or just trying to convince each other of our viewpoints? Are we fostering open and honest dialogue or simply stirring the pot? How we "show up" in these moments? It matters. A lot.
It starts with choosing to shift away from either/or, us and them thinking, away from our assumptions and our judgements. To curiousity.
It starts with making understanding our goal. Even when, especially when we disagree.
And that starts with listening.