At Facilitated Solutions, we exist to equip and support people to prevent, manage and resolve conflict.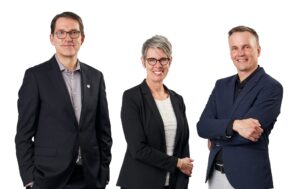 Facilitated Solutions is Manitoba's leading professional conflict management firm and a Canadian industry leader.  Each of our mediators bring 20+ years of experience to the team.
Our mediators have a wide range of expertise and specialized education in conflict analysis, group facilitation, leadership development and mediation, with diverse professional backgrounds including education, social services and business administration.
Every member of the FS team has successfully led many individuals and groups through the confusion of conflict to the clarity of new understanding and resolution.
In all our dealings, we recognize and seek to demonstrate that:
All voices matter.
We love what we do.
"S**t happens", it's OK.
Our client commitment:
Transparency (no surprises!)
Efficiency (to always work as cost-effectively as possible)
Collaboration (to draw on all available wisdom)
Information Sharing (to equip the client for next steps, regardless of outcome)
Facilitated Solutions began in 2002 as a small consortium of independent workplace mediators who shared both a vision and an operational structure. Twenty years later, we are a thriving collaborative partnership of practitioners, actively working together to leverage the wisdom of our team, offering a variety of specialized services to workplaces.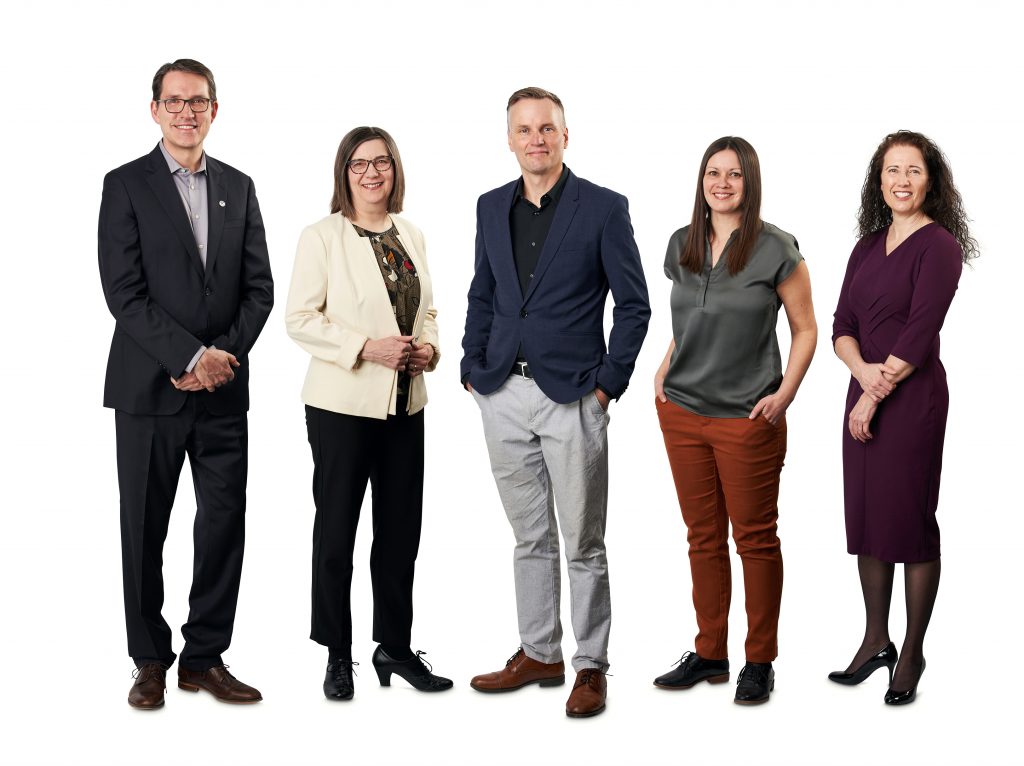 Here is everything you ever wanted to know about our services – about who we are, what we do and how we do it:
1. We exist to equip and support people to prevent, manage and resolve conflict.
We do this through providing excellence in service delivery in the areas of mediation, facilitation, coaching, team development and training.
Workplace training, coaching and team development sessions equip people with tools, skills and ways of thinking that prevent destructive conflict from impacting relationships while preparing individuals and groups to better engage in difficult conversations as they inevitably arise. Mediation and group facilitation provide active support and assistance when difficult conversations are required, especially when parties find it difficult to manage the process on their own.
2. We love what we do.
Every person on the FS team is engaged and ignited by the work we do together.  We may each talk about it differently, yet we undoubtedly share a passion and deeply held belief that our work – our mission and vision and the values that uphold them – is important and meaningful.  And changes people's lives (for the better).  Ours included.
3. We are the only mediation firm in Manitoba that intentionally works together as a collaborative team for support and development.
Our firm is committed to working as a team to provide both support and accountability to our practice. Our practice of using a co-mediation/co-facilitation model is one demonstration of this value. This means that our clients get the benefit and wisdom of the whole team, not just a single person.
Using a peer supervision model of accountability, we meet regularly to consult with one another on a variety of practice related issues, including our challenging files. Peer-led education and external professional development opportunities are highly valued.
4. Helping people have difficult conversations is our specialty.
Facilitating challenging or conflicted conversations is our primary focus and has been since our inception in 2002. This specialization means that we have unique expertise in both delivering services using a wide variety of models adapted to each unique context, along with the subsequent insight of years of experience with thousands of hours dealing specifically with complex conflict.
5. All of our mediators have deep roots in the Restorative Justice movement.
Perhaps it is no accident that we all began our mediation careers in community and victim-offender mediation. These principles and paradigms continue to anchor our services with workplaces and families.
As such, our work encourages a deep mind-shift away from a more punitive orientation:
From         "What rule has been broken?"  to     "What happened?"
From         "Who did it?"                         to     "Who/what has contributed to the situation?"
From         "Who is at fault?"                 to     "Who has been hurt? What has been damaged?"
From         "What do they deserve?"     to     "What are the needs?"
From         "How should we punish?"     to    "How can we recover?"
6. We are all active mediatorsandtrainers in mediation.
Each of us is deeply committed to the development of the broader mediation field. The rare combination of practitioner/trainer places our firm as a leader in pushing the boundaries of conflict intervention models.
We work to grow the next generation of mediators while being a premiere national resource for advanced professional development for both veteran mediators and conflict management specialists.
7. We have specialized expertise in working with groups.
Interpersonal tensions are often placed against the broader backdrop of group difficulties, whether that's at work or in a family context. We understand the complicated dynamics of group conflicts and have developed models and intervention tools grounded in experience to help address tensions at all levels of the system.
Our expertise in this unique and complex process has been sought after not only by organizational leaders looking for resources and assistance but by experienced mediators who are seeking to expand their range of services to include working with conflicted groups.
8. Collectively, we have over a century of specialized experiencein mediation and conflict intervention.
Experience is the greatest teacher. While knowledge and understanding of the mechanisms and dynamics of conflict are of course critical, there is just no supplement for experience. 100+ years of experience translates into tens of thousands of hours in the mediation room, helping clients struggle through a vast range of extremely difficult circumstances. And with this experience comes a very specific expertise, resourcing clients, both individuals and groups at any and all system levels, to work through tensions and conflicts towards more harmonious and productive relationships.
9. In addition to completing a Masters level education, all FS Partners have been awarded the Chartered Mediator designation by the ADR Institute of Canada.
The CMed designation "recognizes a superior level of generalist competence, the goal being to assist those requiring mediation services in finding highly experienced and skilled mediators". This ensures a high and consistent set of qualifications and standards is met through education, practical experience and skill assessment, as recognized by an external body of leaders in the field.
10. Our client commitment is foundational to our work.
Transparency – To always be "up front". Surprises (whether they be related to process or fees or something else) are in no one's best interest.
Efficiency – To always work as cost-effectively and time-efficiently as possible. We are sensitive to our client's constraints and understand the need to control costs, both human and financial.
Collaboration – To maximize the combined wisdom of the organizational insiders (client leadership/management) and the outsiders (external consultants/mediators).
Information/Plan Forward – To provide client leadership with the necessary information including options for consideration concerning next steps to support progress, regardless of the process outcome.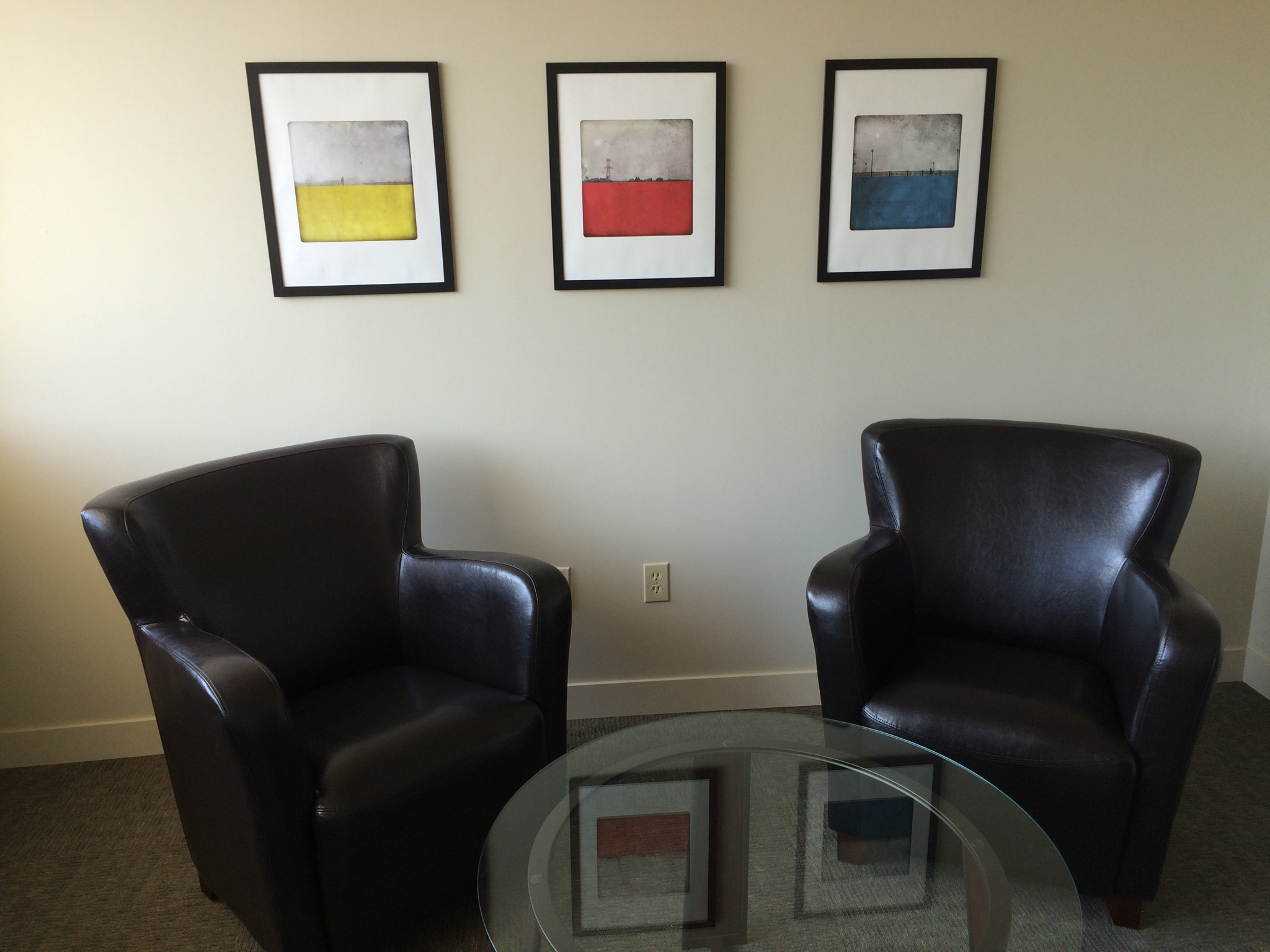 11. We have meeting space specifically designed for hosting conversations in "neutral territory"
In 2015, after completely redesigning the space, we moved FS into our permanent home conveniently located at 141 Marion Street in St. Boniface, Winnipeg. Many of our clients have appreciated having the option of meeting "off site", away from the physical location of tensions and the curiousity of their colleagues.
12. We always seek to work ourselves out of a job.
The goal of a conflict intervention process is to build understanding between conflicted parties so that they can better manage their relationship going forward (including developing a clear "roadmap" for their future interactions). On average, over 90% of our interpersonal mediations result in a formal agreement or memorandum of understanding between the participants. Our clients tell us that the conversations and the commitments made in our processes are instrumental in transforming interpersonal tensions and key in establishing support and accountability mechanisms.
We also understand that one of our primary roles as conflict specialists is to "help leaders lead". This means that, while we may be working with a particular team situation or staff conflict, we are also actively working collaboratively with management, providing them with tools, skills and new ways of thinking that will leave them better equipped to lead their teams towards health after we leave the organization. To us, this is success.