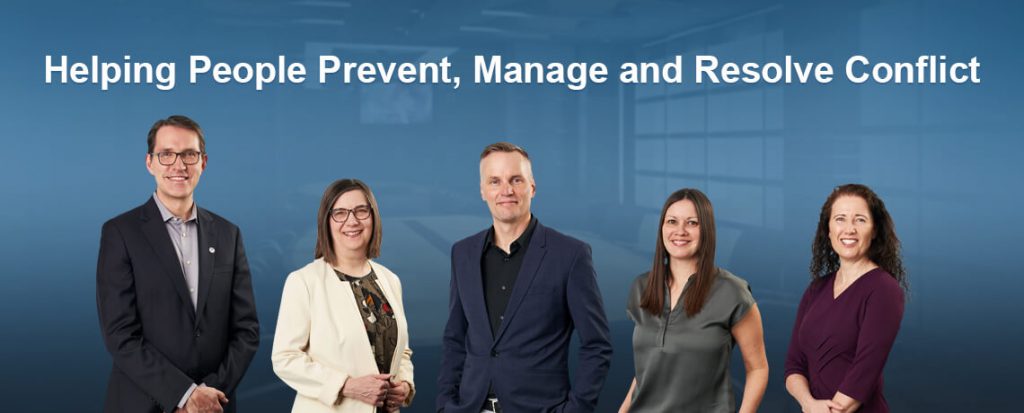 Get Started With Us Today!
Providing you with maximum convenience and efficiency is our priority.
All of our services can be delivered in-person or online.
Or, request a Hybrid format (in-person and online combined), customized to your needs!
Call for a free half-hour initial consultation.
204-774-5389
141 Marion Street
Winnipeg, Manitoba
Facilitated Solutions now offers self-directed online conflict resolution training!
Learn helpful strategies you can you use in personal and professional life!
Learn how to Prevent, Manage and Resolve conflict!
Click the link below to watch sneak peeks from the 5 courses in our Foundations of Conflict Resolution Bundle!
Land and Water Acknowledgement
We, at Facilitated Solutions, acknowledge that we are gathered on Treaty 1 territory, traditional lands of the Anishinaabeg, Cree, Oji-Cree, Dakota, and Dene Peoples, and on the homeland of the Métis Nation. We acknowledge that our water is sourced from Shoal Lake 40 First Nation.
We are committed to continue to work at the tasks of decolonization, reconciliation, and relationship building. At the same time, we humbly acknowledge that we are still coming to understand what this work entails for us practically, but our journey has begun and we are committed to the road ahead in a spirit of support and accountability.
Resource links for more history and perspectives: