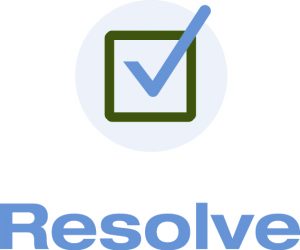 Conflict can disrupt work productivity and affect team dynamics. Workplace mediation is a proven tool to help people move past their tensions and achieve results.
Mediation is a voluntary, collaborative, problem-solving process. A third party seen to be fair and balanced by all parties assists in clearly defining and understanding the events and concerns which have contributed to the tensions. The mediator helps the parties reach outcomes that are acceptable to everyone involved in the conflict.
Our clients have found workplace mediation helpful in many different contexts:
Conflicted peer relationships
Manager/employee tensions
Return to work processes
Grievance processes
Terms of end of employment
About the FS Workplace Mediation Process:
Preparation
Pre-mediation assessment interviews and coaching are part of setting the stage for a successful facilitated conversation. Individual interviews (typically between one hour and 90 minutes) prepare both the mediators and the participants for the joint facilitated conversation.
Looking Back
Typically, the first component of the facilitated process focuses on the past, including what has contributed to the tensions in the relationship and the current context of difficulties. Building understanding between the parties in conflict is the main goal of the first joint session/s.
Looking Ahead
The final joint conversation/s looks to the future. Clarity around what each party needs and what each party can offer the other becomes the foundation for a Memorandum of Understanding that is drafted by the mediators after the final session.
Support for the System
A final report overviewing the mediators' observations/assessment (aimed at helping leadership support the parties) is also provided at the close of our involvement.
Partnership with Leaders
Ongoing consultation with leadership is critical to the success and sustainability of the outcome of this process. The facilitators will brief/consult with leadership on an ongoing basis throughout the process.
---
Mediation Services for Families:
Facilitated Solutions provides mediation services in family matters related to:
– navigating relationships (e.g. parent/teen, adult siblings)
– shared properties (e.g. farms, estates, cottages)
– succession planning in family businesses
– elder care (e.g. decisions related to aging family members)
Facilitated Solutions no longer provides mediation or coaching services related to separation and divorce.
"In 2018 I had the opportunity to see first-hand the talent and experience that Facilitated Solutions can bring to the table using various methods to lessen conflict and tension among a team of professionals. Having spent 25 years of my career in Municipal Government, I have worked with some very talented facilitators but working with Sandy Koop Harder and David Dyck has been by far the most impressive experience I have witnessed thus far. Keep in mind, it will always be up to the parties to reduce conflict but having two very experienced, expert conflict resolution facilitators guiding the process with integrity and honesty can only add benefit to the success of your efforts."

– Robert J. Kirby
Manager, Labour Relations and Total Compensation
City of Winnipeg
"I am happy to report that our team is now on the same page, both in how we see the situation as well as expressing an appreciation of Facilitated Solutions for teaching us how to improve personally thus enabling us to lead ourselves out of the mess we were in. Finally, I appreciate your work with us. It was a significant commitment but you're right, leaders have to lead.

I would like you to also know that I am leveraging the lessons learned this summer to other situations. The other team I manage has a very different personality than this one and I believe I have been making very good progress here in creating an atmosphere and trust and respect. The staff here won't realize it but they owe you some gratitude as well."

– Brian J. Stirling
Manager (public sector)