Associate Mediator and Conflict Management Specialist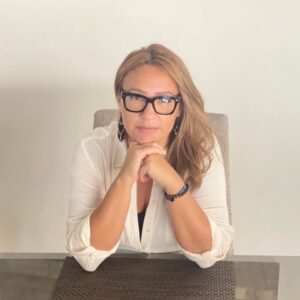 Tanya Clarke-Marinelli is a proud Indigenous woman from Treaty 5 Hollow Water First Nation and has worked in training, leadership and facilitation for the past nine years.
As an Indigenous Mediator and Trainer, Tanya brings valuable indigenous teachings and philosophies to her work. She has delivered programs and services to an array of groups, including indigenous organizations, both on and off-reserve.
For several years, Tanya has facilitated programming on Building a Respectful Workplace, Coaching for Resolution, Strategic Leadership, and Making Truth and Reconciliation Real.
Tanya has training in Life-Coaching, Mediation Skills, Emotional Intelligence and Grief Resolution (focused on loss, trauma and abuse) from organizations including the Transform Coaching Academy, International Coaching Federation, Edu-Therapy Solutions and Mediation Services Winnipeg.
She is committed to sharing her skills and knowledge with professionals and workplaces interested in building stronger community relationships and growing authentically.

View Tanya's CV

Connect with Tanya on LinkedIn

Direct phone: 204-880-4096
Email: tcm@workplaceconflict.ca