Partner and Senior Mediator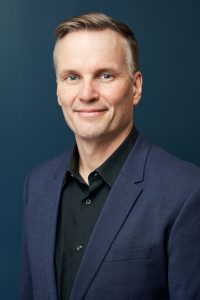 David Dyck, MA, CMed is a seasoned conflict resolution practitioner with over 30 years of experience as a facilitator, trainer, mediator, consultant, and academic instructor. In addition to his Chartered Mediator credentials (awarded by the ADR Institute of Canada), he holds both undergraduate and graduate degrees in conflict resolution.
As a trainer, Dave has presented courses across Canada as well as in the United States and Europe. He also previously served as the lead trainer for the Nova Scotia Restorative Justice Program (1999-2002) and was the founding Program Coordinator of Circles of Support & Accountability Winnipeg (1999). He has taught at the University of Winnipeg, the University of Prince Edward Island, and the Canadian School of Peacebuilding at Canadian Mennonite University, among others. He is an energetic and dynamic workshop leader who combines humour, story-telling, and case studies to spark your imagination while also equipping you with practical models and skills for addressing the real-world dilemmas you face. 
As a mediator, Dave has specialized in workplace conflict since 2003, providing intervention and support services to a wide range of clients in the private, public, business, health care, faith-based, and education sectors. As a senior member of the FS team, Dave generally serves as the lead on files, helping organizational leaders and their staff talk about difficult issues, manage differences, discover solutions, and leverage the power of positive conflict to build relationships and strengthen the whole. Dave has been a Partner and Senior Mediator at Facilitated Solutions since 2003.
View Dave's CV.
View a list of Dave's publications.
Connect with Dave on LinkedIn
Direct Phone:  204-775-7238
Email:  dd@workplaceconflict.ca
Areas of Practice:
Skills-based training in leadership and conflict management
Mediation of workplace disputes (interpersonal and group)
Leadership coaching and conflict coaching
Executive management team development
Facilitation of inter-community dialogue (area of interest and growing practice)
Industry Areas:
Healthcare
Educational institutions
Crown corporations
Faith based organizations
Not-for-profit agencies
Private Industry
Academic and Professional Achievements:
Chartered Mediator, ADR Institute of Canada, 2017
Masters of Arts in Conflict Management, Eastern Mennonite University, 2000
Certificate in Mediation, Mediation Services Winnipeg, 1999
Bachelor of Arts in Conflict Resolution Studies and Religious Studies, UWinnipeg, 1993
University Gold Medal in Religious Studies, 1993
More About Me:
When I'm not working, I am busy being a dad to my two teenage sons and a life partner to Tammy. We like to go for walks, get to the family cottage, read, hang out with friends over meals, and are into sports (both playing and watching – go Jets & Blue Bombers!). I also coach kids flag football and hockey and have served on the Board of Directors of the West Broadway Community Organization.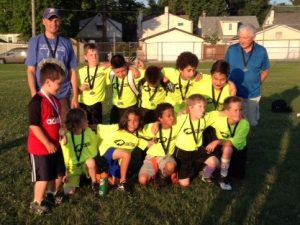 What I love about being a mediator:
Beyond the incredible privilege of accompanying people into the dark corners and transformational moments of their relationships, the thing I like best about being a mediator is what it continues to teach me about myself. Over 30 years now, it continues to be a stimulating, rich, humbling, and rewarding vocation. 
What I love about being part of the FS team:
The people. My co-workers are all kind, intelligent, funny, compassionate, and effective people. Honestly, they are. Which doesn't mean we never have our "moments," it just means that we get through them while continuing to learn and grow together. And that is pretty exciting.
An activity I really enjoy:
Going for a run puts gas in my tank. I am a calmer, clearer, happier guy because of this. And while I really miss playing men's touch football after being forced to retire due to a torn ACL, I am currently contemplating a comeback in the plus-40 division!
Some authors I like:
-James Hollis, Pema Chödrön, Jean Vanier, & Annie Dilliard (contemplative)
-Pat Barker & Alice Munro (fiction)
-Mary Oliver & Robert Frost (poetry)
-Maurice Sendak ("Where the Wild Things Are") & Irene Morck ("Tiger's New Cowboy Boots") and anything by Dr. Suess (children's literature)
Some quotes I like:
"Everything that irritates us about others can lead us to an understanding of ourselves."
– Carl Jung
"You can't say A is made of B or vice-versa.  All mass is interaction."
– Richard Feynman
 "My model for business is the Beatles. They were four guys who kept each other's negative tendencies in check; they balanced each other. And the whole was greater than the sum of the parts. Great things in business are never done by one person, they are done by a team of people."
– Steve Jobs
"Neither a lofty degree of intelligence nor imagination nor both together go to the making of genius.  Love, love, love, that is the soul of genius."
– Wolfgang Amadeus Mozart