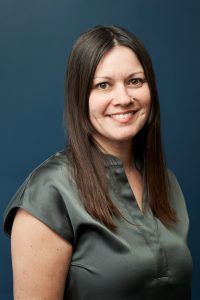 Senior Mediator
Janine Hogue Sansregret, BA, CMed has been a professional mediator and coach for almost 20 years. Much of her early mediation career focused on family and community work, including victim/offender mediation, divorce and separation, parent/teen mediation and individual conflict coaching. 
Janine holds a an undergraduate degree in Conflict Resolution Studies and a Certificate in Mediation Skills. She has also earned her Chartered Mediator accreditation, a national designation awarded by the Alternative Dispute Resolution (ADR) Institute of Canada. Janine has served on the executive of the Family Mediation Manitoba Board of Directors and is currently an active and engaged member of the ADR Institute of Manitoba.
Since 2012, Janine has been providing specialized workplace conflict management services through Facilitated Solutions, where she is a valued senior mediator and member of the core staff team. 
Direct phone: 204-801-4375
Email: jhs@workplaceconflict.ca
Areas of Practice:
Mediation of workplace disputes
Mediation of family and community conflicts
Conflict coaching
Industry Areas:
Not-for-profit agencies
Healthcare
Educational institutions
Crown corporations
Faith based organizations
Small business
Academic and Professional Achievements:
Chartered Mediator, ADR Institute of Canada, 2017
Certificate in Mediation, Mediation Services Winnipeg, 2011
Bachelor of Arts in Conflict Resolution Studies, University of Winnipeg, 2000
More about me:
When I'm not working, my husband Vince and I are very busy with three amazing young children. We spend family time playing games, going for bike rides, doing art projects, swimming and having adventures out of the city. It's rare for me to have additional free time, but when I do I enjoy sewing.
My community involvement usually centres around children and creativity.  I'm currently actively involved in my children's school parent council and the Peace Garden Committee.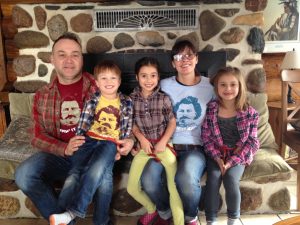 What I love about being a mediator:
I am believer that people are capable of resolving their own conflicts.  It is amazing to be able to provide people with the process, tools and space to get a better understanding of the past and create strategies for moving forward.
What I love about being part of the FS team:
The FS team is an incredibly creative, supportive group.  Each member is truly passionate about the work they do.
My favourite artists:
I admire the work of many local artists including: Jennie O, Talia Potash, Lisa Wood, Shawna Dempsey.
My favourite movies:
Pretty much anything with Gene Kelly
My favourite sports or activities:
Skating outdoors and swimming